Projects
NSC grant, "Business process discovery methods and process calculus for RESTful systems" (ongoing),

The research project has two general goals. The first one is to propose a new process calculus for REST systems. Such calculus would be able to express all characteristics that make REST systems distinctive, in order to better model the real systems. The second goal is the proposal of new algorithms for process mining in RESTful systems (business process model discovery in RESTful systems).
my work in the project concerns: process mining, business process intelligence, process calculus, RESTful web services, Resource Oriented Architecture (ROA), Service Oriented Architecture (SOA)
---
IT-SOA (2010-2012)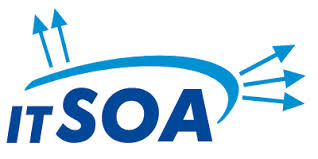 The goal of the project is to exploit modern information technologies from the area of distributed systems. Such techologies, based on the Service-Oriented Architecture (SOA) paradigm, support computerized business process management as well as development of service platforms and IT infrastructure for e-Science. The central point of this approach is to automatize access to both individual services and complex business processes based on these services. Key challenges in this scope include: development of proper service description languages; enabling providers to publish their services and clients to search for the services they require; creation of semantics-based protocols for service composition in the framework of complex and potentially long-running business processes.
my work in the project concerns: business process modeling, developing busienss process engine and language supporting RESTful Web Services, localization and classification of RESTful Web Services.