Maciej Drozdowski
---

I received M.Sc. in control engieering in 1987, and Ph.D. in computer science in 1992. In 1997 I defended my habilitation (equivalent of French "Habilitation a diriger des recherches" and the German "Habilitationsschrift") in computer science. All degrees are from Poznan University of Technology. In 2010 I was awarded the title of professor (Polish state title). Since 1987 I work in the Institute of Computing Science, Poznan University of Technology. In years 1994-1995 I was as a post-doc in Memorial University of Newfoundland. In years 2000-2007 I also worked in the Department of Mathematics and Computer Science, Adam Mickiewicz University. The research interests include design and analysis of algorithms, combinatorial optimization, scheduling (esp. in parallel computer systems), computer performance evaluation, operations research, web engineering. I am a senior member of IEEE.
---
Institute of Computing Science
Poznan University of Technology
Piotrowo 2
60-965 Poznan, POLAND
telephone:      +48 61 6652981
fax:            +48 61 8771525


---
As for my research ...
---
Curiosities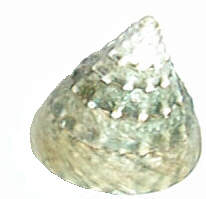 txt
img
How to imagine nothing (a method for a programmer or a mathematician)
Linus Torvalds on ideology of "one overriding idea"
and it'd also save a lot of trees a comment to a statement in IEEE Spectrum
Humans - the great meaning assigners
A dialog in Florence
A philosophical exercise in Sim's life
Remarks on fractals, chaos and a seminar (in Polish)
Polish anew (in Polish ;-)
against software patents (in Polish)
about Google and digital libraries (in Polish)
on the standards for teaching IT a posting at PTI-L (in Polish)
CDRW - frustrations a summary of bad experience (in Polish)
anonymity an excerpt from a text by John Gilmore
A comment to the government document "ePolska ..." (in Polish), 2002.
Who claims that email is fast?, 2002
Bundestux, in Polish, 2002, my posting on PTI-L, commenting on bundestux, and this
Power, Sept. 2001.
Knowledge, in Polish, a comment to a posting on PTI list PTI-L, year 2001
Who is KOGUT? (observed in the network)
our bodies nationalized, in Polish, year 1996

Macica Woody Allena (Woody Allen's womb) komentarz do publikacji (a comment to a publication in PL).
suplement diety are pepole supposed to eat this?
Mydło smakowe (taste soap?) czy my mamy to jeść (are we suppose to eat this)?
What's wrong with this infographics? source Gazeta Wyborcza, Apr 13-14, 2013
news.Google robot error the excerpt is from a comment not from the page content, October 2012
Google-error-screen Google caugth in error, 2011
1995 the (pre)ethernal year, source Gazeta Wyborcza, Feb 3-4, 2007
Photos from Poznan Open 2006 - collegiate programming contest
156% of the norm (data in %), source: Gazeta Wyborcza 31 X 2006
Photos from Poznan Open 2005 - collegiate programming contest
Bitter words from Gazeta Wyborcza V 2005, translation
Photos from Poznan Open 2004 - collegiate programming contest
we remember Ogrodowa ... our school
Melancolia I, A.Dürer 1514,big (2.1M,jpg) small (36k,jpg)
participants of the workshop "New trends in scheduling for parallel and distributed systems", CIRM, Luminy-Marseille, Oct.1-5, 2001
Lady, a picture of a lady (beware it may be considered indecent), year approx. 1975
Lady 2, a picture of a lady (beware it may be considered indecent), 1973.
Promising Proofs (the source is not known to me, it is a copy of a copy of a copy ...)
Still life with www (1999)
An animated GIF I made
and this is also an animated GIF I made
All we are is... (1995),
Ala ma kota (1991),

---
This page is on since June 2, 1995. Last modified :