Research
CAPABLE Project
We participate in the CAPABLE (CAncer PAtients Better Life Experience) project funded by the European Union's Horizon 2020 research and innovation program (grant agreement No 875052).
The overall aim of CAPABLE is to combine the most advanced technologies for data and knowledge management with behavior change models and techniques in order to develop a coaching system for improving the quality of life of cancer home patients. The system aims at early detecting and managing cancer-related issues and at satisfying the needs of patients and their home caregivers.
In the project, we are responsible for developing the Virtual Coach component that provides comprehensive support for patients and their home carers, and for the Sensors component that collects data from wearable sensors (smartwatches), preprocesses it, and stores in the central CAPABLE data platform.

See the CAPABLE project website for more information, including publications and presentations.
MET Research Group
I am a member of the MET Research Group at the University of Ottawa. Our research aims to provide computer-based support for a number of decision problems that occur at the point of care in a healthcare institution. Our goal is to create methodological and applied medical informatics solutions that support healthcare practitioners throughout the patient management process. We work on developing novel methods and systems for:
supporting coordination and cooperation within an interdisciplinary healthcare team (IHT),
supporting mitigation (identification and addressing) of adverse interactions between multiple clinical practice guidelines (CPGs) used in the management of comorbid patient,
and supporting clinical decision-making by constructing decision models from patient data using data mining techniques.

See the MET website for more information, including publications and presentations.
Wielkopolska Center of Telemedicine
I participated in creation of Wielkopolska Center of Telemedicine (WCT) which is a technological and organizational platform for providing tele-consultation, tele-education and decision support services. Specifically, I was involved in development of a service for indexing and retrieving medical resources (e.g. publications, web-pages, medical scales and calculators) coming from various resources.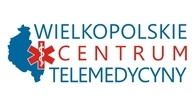 See the WCT website for more information about the project.