Research
MET Research Group
I am a member of the MET Research Group at the University of Ottawa. Our research aims to provide computer-based support for a number of decision problems that occur at the point of care in a healthcare institution. Our goal is to create methodological and applied medical informatics solutions that support healthcare practitioners throughout the patient management process. We work on developing novel methods and systems for:
supporting coordination and cooperation within an interdisciplinary healthcare team (IHT),
supporting mitigation (identification and addressing) of adverse interactions between multiple clinical practice guidelines (CPGs) used in management of comorbid patient,
and supporting clinical decision making by constructing decision models from patient data using data mining techniques.

See the MET website for more information, including publications and presentations.
Wielkopolska Center of Telemedicine
I participated in creation of Wielkopolska Center of Telemedicine (WCT) which is a technological and organizational platform for providing tele-consultation, tele-education and decision support services. Specifically, I was involved in development of a service for indexing and retrieving medical resources (e.g. publications, web-pages, medical scales and calculators) coming from various resources.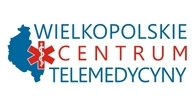 See the WCT website for more information about the project.