Examples
Below we present an exemplary usage of SOUP to resample the training data. We present the result of this preprocessing. The dataset we have used is Glass.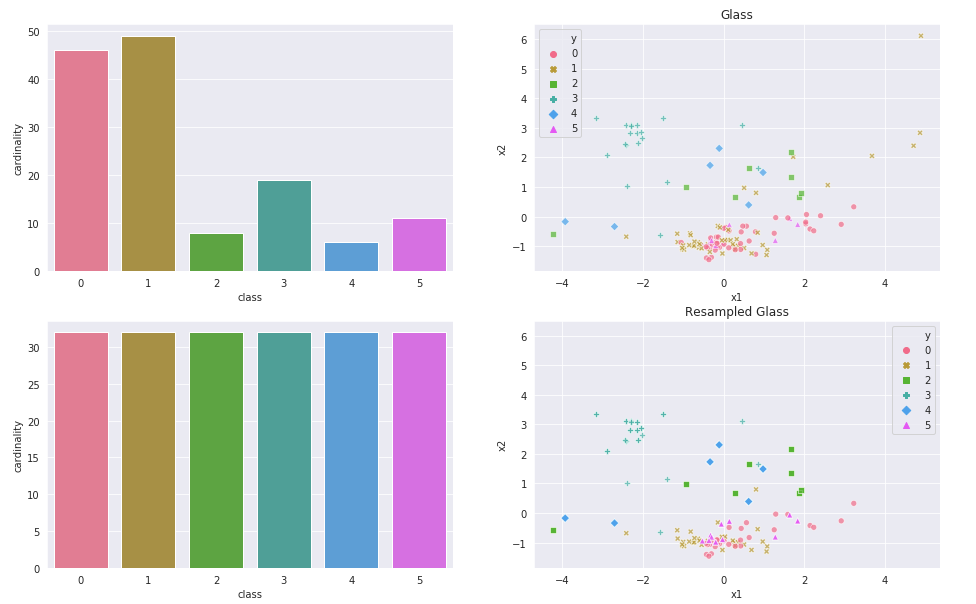 Below we present usage of SOUP along with OVO ensemble. Standard decision tree classifier from sklearn was used as component binary classifier.
As one can see, the usage of our library is very intuitive.
For more examples please refer to the exemplary notebook and docs